Ready Set Row - Raleigh Row2K Clinic
December 27-29, 2019
Dominate your winter training.
Strategy. Efficiency. Mental Toughness. Bravery.
The 2019 RSR2K Clinic IS RIGHT AROUND THE CORNER!
Exciting news! The 2020 RSR2K Clinic will take an excursion on Saturday to be coached by Coach Caroline Kratz, former USA National Team rower (1999-2003) at the Flow Corps Power Pilates to learn about inner core work and stability for efficiency and injury prevention.
More to come on Coach Caroline!
Get your head in the right space to dominate your winter training and your 2K Test Season!
Join us to work on:
erg technique and efficiency,
erg and test strategy; and most importantly
mental fitness.
The erg is a great tool to help you become a faster rower. Unfortunately, many rowers view it as a chore or even a torture device. We have found that most junior and college-level athletes find themselves either in a state of anxiety or flow - while at rowing practice. The reason for this is because they have the perception that they are ill-prepared or lack the skill to perform at a certain level and meet a perceived challenge. At Ready Set Row we break down these perceptions and then provide a framework for them to strategically train and perform so that they know they have done the work and have the skill to perform.
We coach you on how to start to shift your mindset so that you can can train in a state of FLOW more often by managing your fears of the erg so that you can use it to help you reach your goals.

Want to bring the ROW2K Clinic TO YOU and your club or team? Inquire HERE.
"You won't always win the race, but you can win the game - the mental game."
Coach Holly
Athletes self reported the following after the 2017 Clinic:
100% of RSR Clinic athletes were very/extremely satisfied with the Clinic
89% strongly feel more confident taking on challenges
89% strongly feel braver
89% strongly believe they now have tools to better manage performance anxiety
89% strongly feel more confident regarding their next ROW2K test.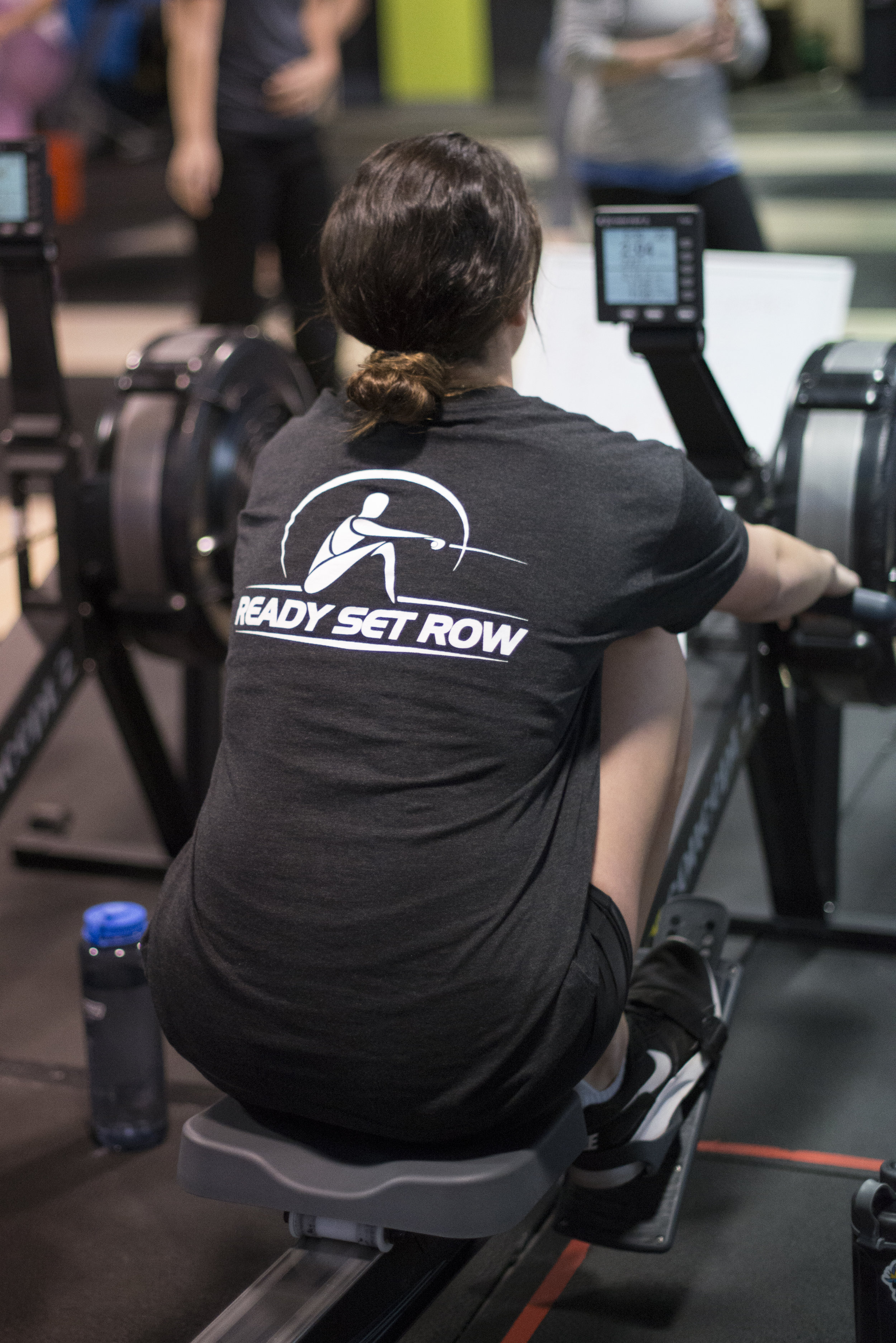 A Typical day at Ready Set Row ROW2K Clinic
7:30am Breakfast
8:30-10:30 ERG & Weight-lifting
10:30-11:00 RSR Mental Training
11:00-12:00 College Recruiting
12:00-1:00 Lunch
1:00-1:30 RSR Mental Training
1:30-3:30 ERG & Weight-lifting
3:30-4:30 Nutrition
4:30-5:30 Video Review
5:30-6:30 Dinner
6:30-8:00 Team Activity
*Note - all athletes must have a USRowing Championship Membership or a Basic + Regatta Package membership to participate.